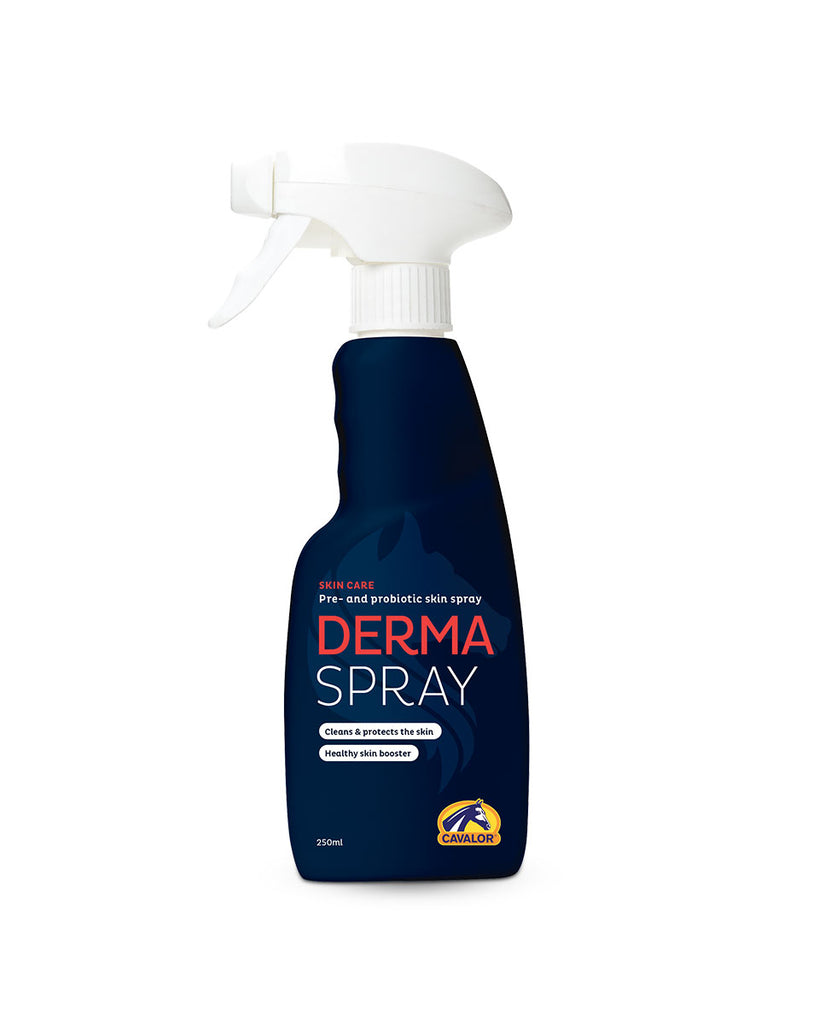 Mandy's Custom Tack
Cavalor Derma Spray Horse Wound Spray, 250-mL
Details
Encourages "good" bacteria to outnumber "bad" bacteria and helps the skin fight against pathogenic invaders.
Helps prevent infections and supports healing if used on wounds.
May also help curb use of antibiotics and antimycotics (fungicides).
Use this natural cleansing spray on skin, coat, mane, tail and hooves.
If used as indicated, this product is FEI Clean Sport guaranteed.
Help keep your horse's skin healthy and clean with Cavalor Derma Spray Horse Wound Spray. This pH-neutral formula is a natural cleansing spray, specially designed for your horse's skin. Formulated with pre and probiotics, it helps to fight infections by encouraging the "good" bacteria to outnumber the "bad bacteria," and supports the skin's fight against pathogens. Use it on your horse's hooves, skin, coat, mane and tail. Cavalor Derma Spray can also be used to clean wounds.
---
Share this Product